Remy Ma Drops Second Nicki Minaj Diss Track "Another One," Twitter Responds With #ThatWasTrashRemy
Remy Ma is really not here to play any games with Nicki Minaj. The rapper just dropped a second Nicki diss track, but maybe she should have quit while she was still ahead.
Five days after stunning the hip-hop world and dropping the seven-minute Nicki diss track, "shETHER," Remy done did it again (à la Drake's "Back to Back" Meek Mill diss) with a second track, appropriately titled, "Another One." Funk Flex debuted the song on his Hot 97 show Thursday (March 3) after he found it casually sitting in his email inbox.
The three-minute track focuses on Nicki's failure to drop a response to "shETHER." She also hints that she has more dirt on the Trinidadian Barbie, but the track is noticeably tamer than her previous effort. In fact, Twitter was not feeling it and basically told Remy she could have kept the song to herself.
The diss track was so bad, #ThatWasTrashRemy became a trending topic.
At this point, this is Remy Ma beef with Nicki Minaj. #AnotherOnepic.twitter.com/MLX83IV6BD

— ? Ms. Alyce ? (@GloUpElite) March 3, 2017
When Remy said "you can catch me outside how bout dat" #ThatWasTrashRemypic.twitter.com/5yXEABKIbo

— If I jump (@H0tSauceInMyBag) March 3, 2017
Remy Ma dropping a secon diss which was much weaker than the first and also a Back to Back parody.. tells me Nicki can survive by ignoring.

— DJ Akademiks (@IamAkademiks) March 3, 2017
remy ma to nicki minaj at this point #ThatWasTrashRemypic.twitter.com/dILk5GWcq5

— NaDeara (@NaDearaa) March 3, 2017
She said "I kick a dead horse till it don't move" but Rem if it was dead, how was it gonna ………??? #ThatWasTrashRemypic.twitter.com/b6PH8DKOW4

— Trekkia ?? (@_keyoui) March 3, 2017
Remy fighting with nicki https://t.co/9sYFDPy5fv

— keyon ? (@kxyonn) March 3, 2017
I couldn't help but wonder…. Was Remy Ma trying to end Nicki Minaj or really end herself? #ThatWasTrashRemypic.twitter.com/tQTjryY7gt

— Izzy (@Izzyx91) March 3, 2017
How you tried to pull a Drake and ended with a meek mill ? #ThatWasTrashRemy

— AngieBae809 (@Angie_So_fly) March 3, 2017
@RealRemyMa sis….. Who even told you that it was a good idea to step foot into that studio again? #ThatWasTrashRemypic.twitter.com/U2MAJ5VqgK

— ?Shai? (@856_Shai) March 3, 2017
Remy Ma fans right now #ThatWasTrashRemypic.twitter.com/IOmfZtWDFt

— ??Kay?? (@Yepits_kayyy) March 3, 2017
Remy really could have left that "Another One" where it was. "shETHER" was fire and definitely gave her the win, especially since Nicki hasn't responded (other than a weak Instagram post slamming Remy and Fat Joe's album sales of Plata o Plomo). Remy doesn't have to take an L for "Another One," but can we all agree that it was completely unnecessary?
Published at Sat, 04 Mar 2017 02:00:30 +0000
Samantha Lee: Tyrese Gibson's New Wife Is An Accomplished Social Worker With Six-Figure Salary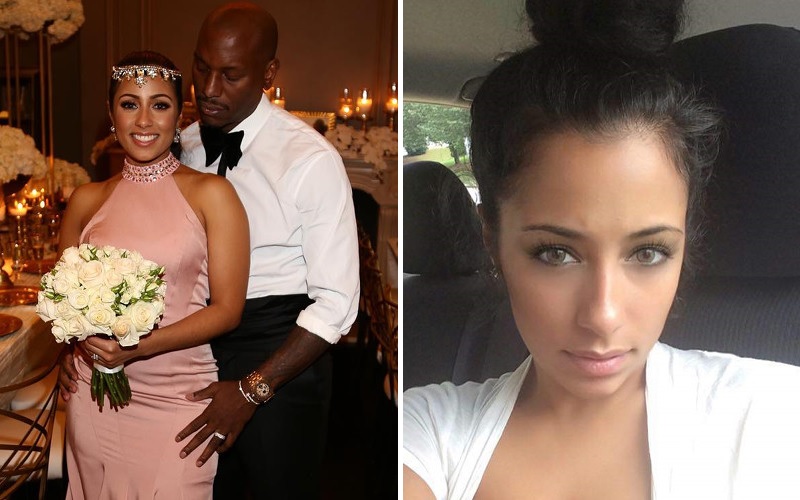 Tyrese Gibson surprised us all earlier this week by revealing on Instagram that he secretly got married on Valentine's Day. However, who his new bride was remained a mystery – until now!
The new Mrs. Gibson is Samantha Lee, also known as Samantha Schwalenberg. More information of Samantha has come to light and it seems Tyrese has definitely has found his queen. In fact, TMZ has compared her to George Clooney's humanitarian wife, Amal.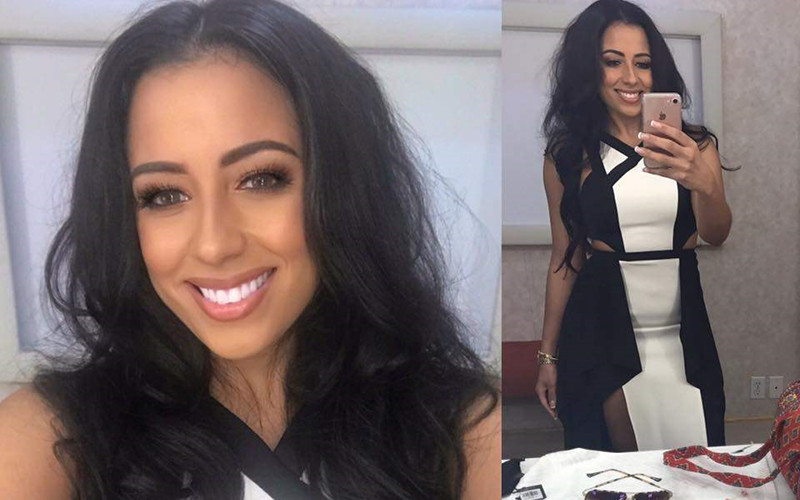 Samantha is a social worker who fights for children and human trafficking victims. TMZ also reports she offers counseling services for inmates and has handled cases for the Division of Family and Children services in Georgia.
According to her LinkedIn page, she currently works for Project Safe Inc., where crisis intervention, hotline, shelter operations, and case management are among her duties. Samantha's dedication to social work also reportedly comes with a six-figure salary.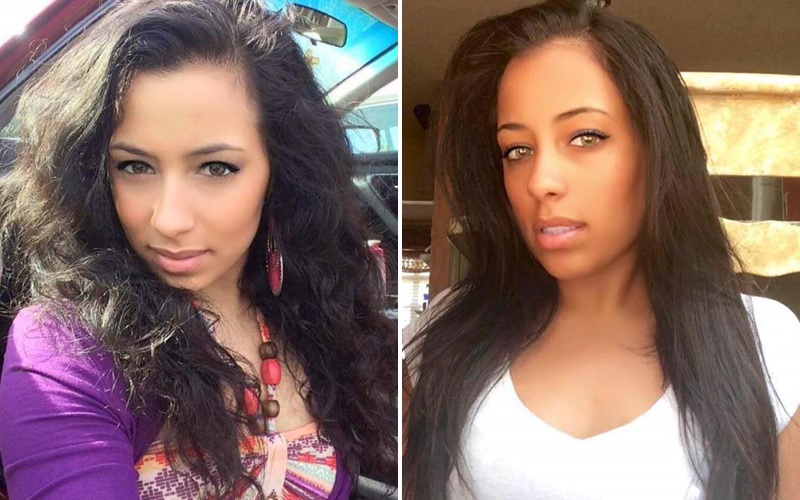 Samantha is a New Jersey native, but has since moved to Athens, GA. She graduated from the University of Georgia with a degree in psychology in 2012 and also earned her Master's in social work from the university.
Don't let the degrees fool you either. There's another side to Mrs. Gibson's. She earned a bartending certificate in 2014 and participated in the Miss Latin UGA pageant in 2011.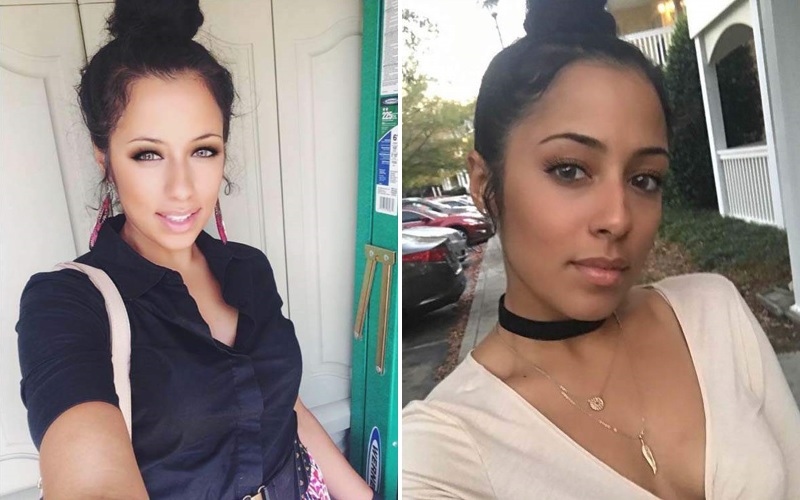 Sources tell TMZ Tyrese and Samantha met about 2 years ago through mutual friends. However, their first public appearance together was in December at a UNCF charity event in Atlanta.
Tyrese received social media backlash for referring to his new wife as "#MyBlackQueen." Samantha's appearance raised a few eyebrows whether she was actually black.
Not to be THAT person but did Tyrese refer to his new Princess Jasmine looking wife as his 'black queen'? Was he referring to her hair? ?

— Out Rae Geous (@_TheOpinion) March 2, 2017
Tyrese had all these videos about marriage this, black woman that, and then comes out with this woman? Please. I don't care.

— Kaah-tea??? (@Soigne_Metaphor) March 1, 2017
Tyrese said he found his "black queen" but his wife look everything but black?

— eb (@__classyladyy) March 1, 2017
tyrese said he got his "black queen". she most be one of the ambiguous blacks.

— LindZ (@SimplyLindZ) March 2, 2017
The actor eventually deleted his posts which made any reference to "black queen."
Though Samantha identifies as Latin American, TMZ reports her ethnicity as "African-American, Ecuadorian, and Jamaican." Meanwhile, site Straight from the A, reports her mother is Hispanic and her father is Caucasian.
Regardless of Samantha's ethnicity, we wish the newlyweds well.
Published at Fri, 03 Mar 2017 01:30:53 +0000